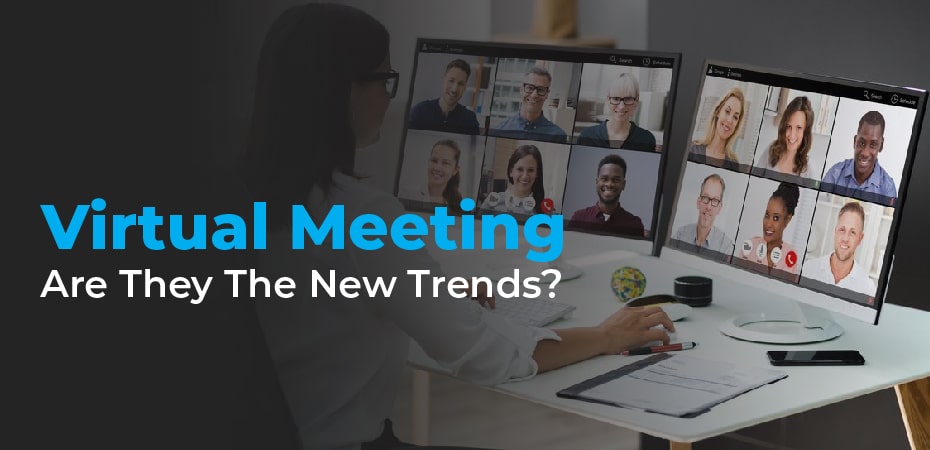 Virtual Meeting – Are They The New Trends?
It is a form of online communication in which people meet by video, audio, and text, regardless of their location.
Virtual meetings allow people to share information, experiences, and data without having to physically be present at the same location. Meetings with virtual participants are usually conducted using video teleconferencing software, for example, Microsoft's Skype or Adobe's Connect or Zoom, to name just a few.
Meetings virtually have quickly gained popularity over the past few years due to social distance requirements (and even more so in recent months), with many companies opting to become more digital.
Using these meetings will eliminate the need for employees to travel to a specific location to attend them. Staff members can watch remotely regardless of where they are located.
Particularly for companies that embrace remote working as a strategy, this method of meeting allows employees to work without being present at the office, which is beneficial for the company. Business inclusivity is vastly enhanced with virtual meetings that enable all employees to participate regardless of where they are located.
Meeting protocols are especially beneficial if companies adopt a certain set of protocols to their meetings, for example by turning on everyone's microphone and webcam. This encourages a more connected and personal meeting, similar to everyone being located in the same building.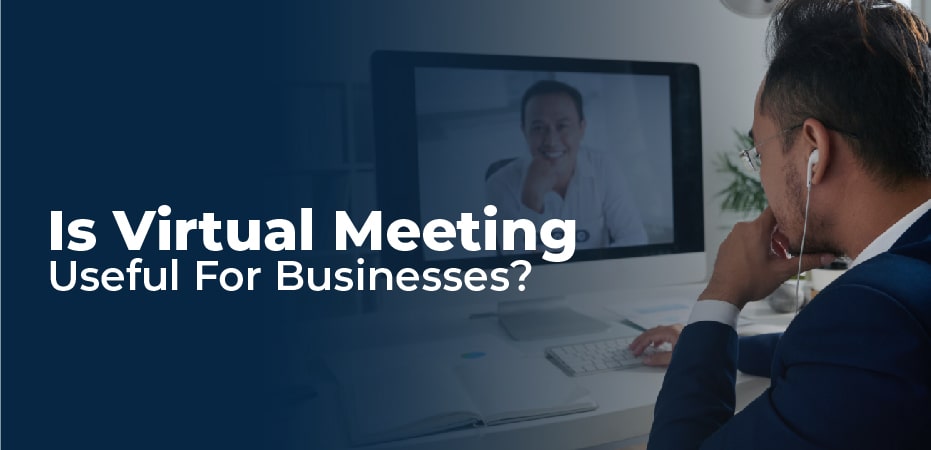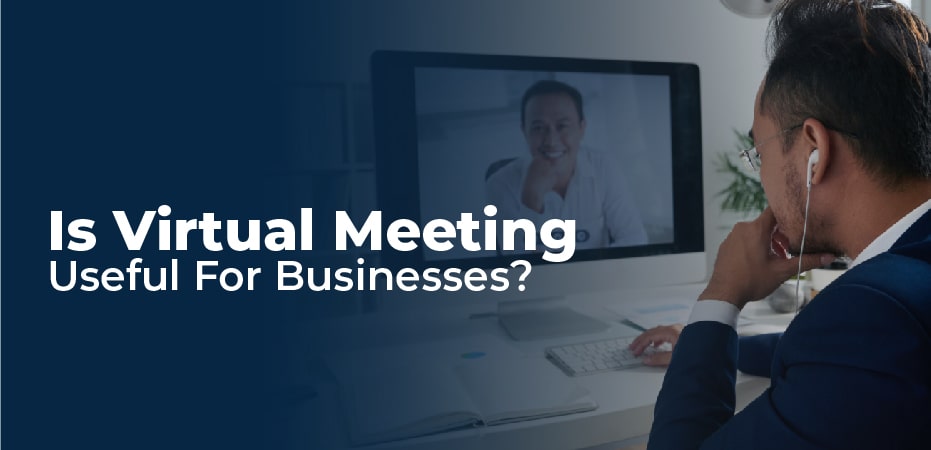 Is Virtual Meeting Useful For Businesses?
Virtual meetings have a variety of benefits over face-to-face ones, so businesses may find it easier to make that crucial decision to switch to virtual meetings.
It's Convenient
Businesses can benefit from virtual meetings in many ways. Not only is it cheaper, but it also allows you to hold meetings that are free of late arrivals and interruptions by using projectors or paper slides. Having an all-hands meeting is an advantage even when members are absent due to travel or simply working from home.
In the same way, virtual meetings are also used to conduct training sessions and interviews.
Expense Reduction
Hotel rooms, meals, rental cars, parking tickets, car rentals, and even airfares can be costly for businesses when they occur in person.
Meeting attendees are not required to come together physically to conduct business at virtual meetings, so a company will not have to spend its budget on such items. From wherever in the world you are, you can participate in virtual meetings.
Further, the meetings can occur rapidly one after another, without needing to travel somewhere else and start over.
Equal Participation
Meeting virtually can help your business be more inclusive, as we've discussed before.
The work from home or remote workers, or colleagues who cannot make the trip into the office for whatever reason, need not be excluded from upcoming meetings, nor must they go through the hassle of rescheduling or rearranging their schedules.
To Run Virtual Meetings, What Is The Best Platform To Use?
Zoom
With this software, you're able to quickly and easily host meetings, it's free to use, you can create a meeting in seconds, and you can invite people with just a single click.
In the past year, Zoom has become one of the largest and easiest online conferencing and messaging platforms. The suite of the functionality of this product enables easy, widespread adoption and availability of useful tools such as joining, collaborating, and starting up very quickly.
Microsoft Teams
Microsoft Teams Enables you to conduct virtual meetings as well. We find it easy to schedule meetings, particularly at short notice, since we are already using the platform as a hub for chat, collaboration, and news.
The team can divide a large meeting into breakout rooms, so you can simulate splitting up a room into small groups to better discuss ideas and processes.
Join. Me
Despite not having used it yet, Join.me is a virtual meeting app that is very friendly. You can host up to 10 people on one screen at a time with it. It is available for all devices. The video conferencing element is convenient for demos, sales calls, and presentations.
Skype
Skype provides excellent online meeting capabilities. both free and premium versions are available. Free video conferencing calls are possible with the free version, but other Skype users are required.
Paid versions of this application allow the user to include external attendees for their meetings even if they do not have Skype.
Google Hangouts
Virtual meetings can also be conducted with Google hangouts, though we believe they are better suited for internal meetings than external ones. You can use it for instant messaging, video chatting, and SMS messaging. Moreover, it is compatible with numerous mobile devices and can be used by up to ten people at once.
As with Microsoft Teams, it works similarly and is most commonly used by teams to be in continuous communication throughout the day and to easily schedule meetings with colleagues.