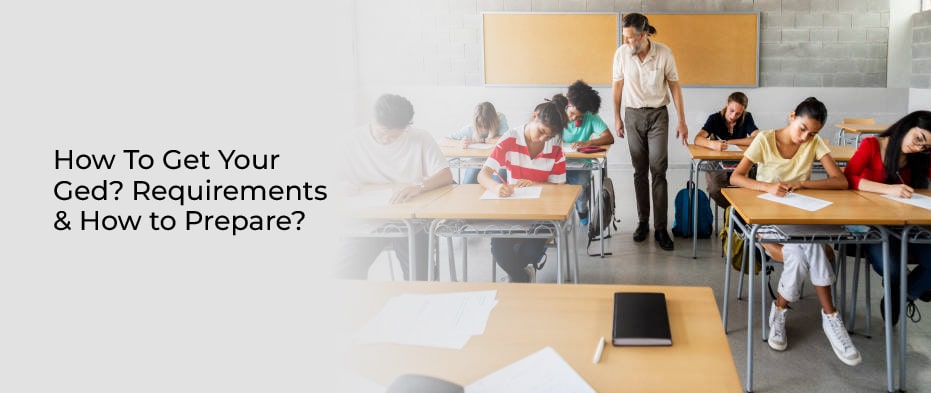 How To Get Your Ged? Requirements & How to Prepare?
How To Get Your Ged? A GED, or General Education Development, is a high school equivalency diploma. If you didn't finish high school and want to pursue further education or a career, getting your GED is the best option.
There are several ways to get your GED. You can take classes through a local adult education program, online, or even at a prison. The test consists of four sections: language arts, mathematics, social studies, and science. You have up to two years to complete the test.
The most important thing is to be prepared for the test. Study hard and get familiar with the types of questions that will be asked. Take practice tests so you know what to expect on the day of the test. And don't forget to relax and do your best!
What Is Needed to Get a GED?
In order to get a GED, one needs to pass a series of tests that measure one's proficiency in basic academic skills. In the United States, these tests are typically given in English and mathematics. The GED test battery also includes tests in science and social studies.
To be eligible to take the GED tests, one must be at least 16 years old. However, there is no maximum age limit.
The GED can be taken at any time, but it must be completed within two years of the first test date.
There are many places where one can take the GED tests, including schools, libraries, and community centers.
The cost of taking the GED tests varies from state to state. In most cases, the cost is between $40 and $60 per subject area.
How to prepare for the GED test?
The General Educational Development (GED) test is a battery of tests that measures proficiency in four subject areas: mathematics, reading, writing, and science. The GED test is designed for people who have not completed high school and are at least 16 years old. In order to take the GED test, you must be registered with the testing company, and there is a fee associated with taking the test.
In order to prepare for the GED test, you should first assess your strengths and weaknesses in the four subject areas. Then, you can focus on studying specific topics that you need to improve in. There are many resources available to help you prepare for the GED test, including practice tests, online tutorials, and study guides.
It is important to start preparing for the GED test well in advance, especially if you have not taken a standardized test before.
Is the GED test easy to pass?
The GED test is not as easy to pass as some people may think. The test covers a range of subjects, from math to writing, and requires a high level of knowledge and understanding. In order to pass the GED test, students must score in the top percentage of students who take the test.
What are the GED subject fields
The GED (General Educational Development) test is a set of four subject tests that measure skills in writing, mathematics, science, and social studies. The test is designed for adults who have not completed high school.
The purpose of the GED test is to provide adults who have not completed high school with a way to demonstrate that they have the skills equivalent to those of a high school graduate. The four subject tests measure skills in writing, mathematics, science, and social studies.
Each of the four subject tests has a specific focus. The writing test measures the ability to write clearly and effectively. The mathematics test measures basic mathematical skills. The science test measures knowledge of physical and life sciences. The social studies test measures knowledge of civics, economics, geography, history, and government.
The GED test is offered in English and Spanish.
How to Get a GED in Texas?
If you're looking to get your GED in Texas, there are a few things you need to know. In order to receive your GED, you must be at least 18 years old. If you're younger than 18, you can still get your GED by attending a special program offered by the Texas Education Agency.
In order to receive your GED, you must pass five tests: math, social studies, science, language arts writing, and language arts reading. The good news is that the tests are all multiple choice. You can take the tests one at a time or all at once.
Once you've passed all five tests, you'll receive your GED certificate. In Texas, the certificate is valid for life.